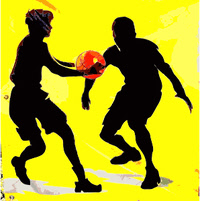 The Simla Cubs Booster Club is taking registrations for their Third Annual 3-on-3 Basketball Tournament.
Held at the Simla School Gymnasiums on November 26th, starting at 1 pm., the tournament is open to up to 4 players per roster, for the following team categories:
3rd/4th Grade – Girls
3rd/4th Grade – Boys
5th/6th Grade – Girls
5th/6th Grade -Boys
7th/8th Grade – Girls
7th/8th Grade -Boys
Registration Information
Please complete the Registration Form & Waiver and submit with $40 per team entry fee by November 23rd to either Booster Club Members listed or by dropping off at Big Sandy School.
For more information or questions, contact Big Sandy School Secretary at (719) 541-2291, or contact your local Booster Club member as listed on Tournament Flyer.