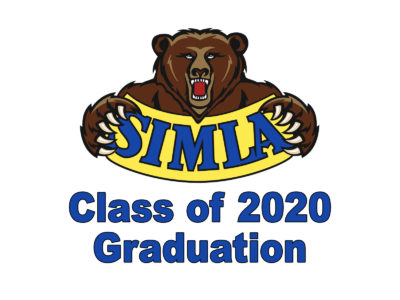 Dear Big Sandy School Community,
If you would like to watch our graduation Saturday morning at 10:00, we will have the event on our  Facebook site, WE ARE SIMLA.
Also, The High School Sports Network  is a website that will carry the graduation ceremony.
"Receiving Line" for Gift Drop off
For the 2020 graduating class, there will be a "receiving line" available from 9:00-12:00 Saturday morning at the bus drive through parking area at the school for anyone wanting to put a gift or card in their baskets; the graduating seniors will be there from 11:00-12:00.
Pick Up belongings before Friday May 29th
If anyone missed the dates this week to pick up their items within their school lockers and P.E. lockers, please call 541.2291 or ring the bell when you come by today or tomorrow; after tomorrow, Friday, items not picked up will be donated to a thrift store.
Fall Athletic Physicals – $10 at Peyton School on August 6th
Reserve the date…August 6 at 4:30, students in grades 6-12 grades can get their athletic physicals done for $10 at the Peyton School.
Congratulations, Simla High School Graduates, Class of 2020!
Departments: Superintendent
Grades: High School, Junior High