The High School Journalism & Yearbook classes are hard at work on a 100+ page yearbook and it's going to be awesome!  Yearbooks are on a pre-order basis, so be sure and reserve your copy early!
Yearbooks will be available for pickup in August 2024.
Pricing & Payment Options:
Orders received before December 10, 2023 – $55.00
Orders received after December 10, 2023 – $66.00
Reserve Now with $33.00, pay balance of $33.00 when delivered.
How to Order:
Please print, fill out the 2023-24 Yearbook Order Form and return it to the school, with your check made payable to "Big Sandy Yearbook".
If you are unable to print the form, please contact our front office at (719) 541-2291 for assistance.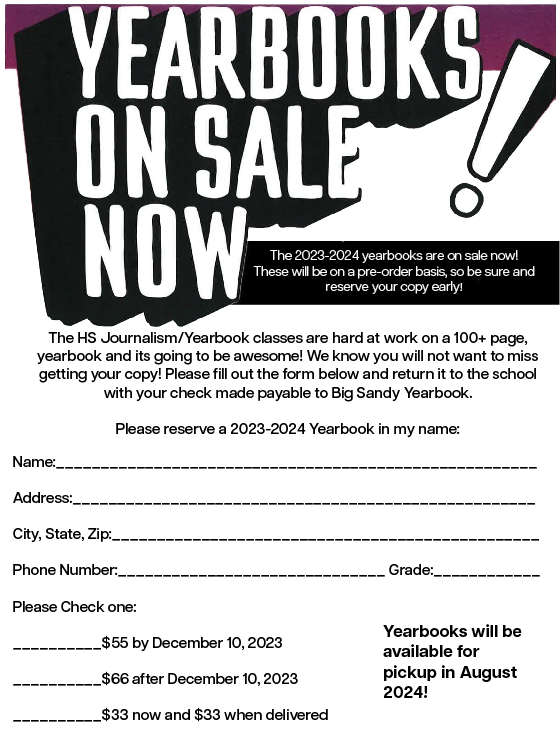 Classes: Journalism, Yearbook